Are You Ready To Buy Or Sell A House?
Most people only think about a home inspection when it is time to buy or sell. But why is a home inspection so important?
This is the moment where everything should be falling into place in beginning a new chapter in your life, but what if something is wrong? What if the house has deficiencies that you aren't prepared for? Rest assured because we have you covered!
From ceiling to floor and even more, The Property Inspection Pros are your San Diego Home Inspectors. We bring our fifteen years of experience in home inspections to give you the information you need and ease your worries about your new investment.
760-525-6154
"Get Free Estimate"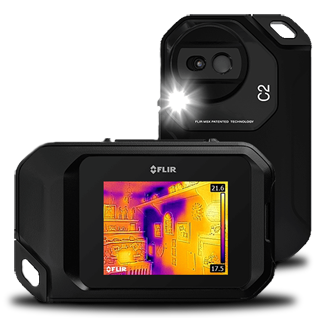 Your San Diego Home Inspectors – With the Right Tools
Wehnit comes to hiring the right San Diego home inspectors, be sure to use an inspector with the right tools.
We use infrared technology on all of our San Diego Home Inspections.
We do this to give you the best information, the most comprehensive report, and peace of mind.
The Latest Technology
Make sure that your investment is inspected by experienced home inspectors using state-of-the-art software.
Our general home inspection includes free thermal imaging to detect excess heat and moisture in your home to find any problem areas.
Our inspectors use the Spectoscope, a tall telescoping pole camera which allows them to safely take high quality pictures of the roof, hard to get to roofs, chimneys, skylights and other areas of a home from the ground.
These are just some examples of the latest tools and technology our inspectors use to help assist them in providing the most comprehensive and thorough inspection possible.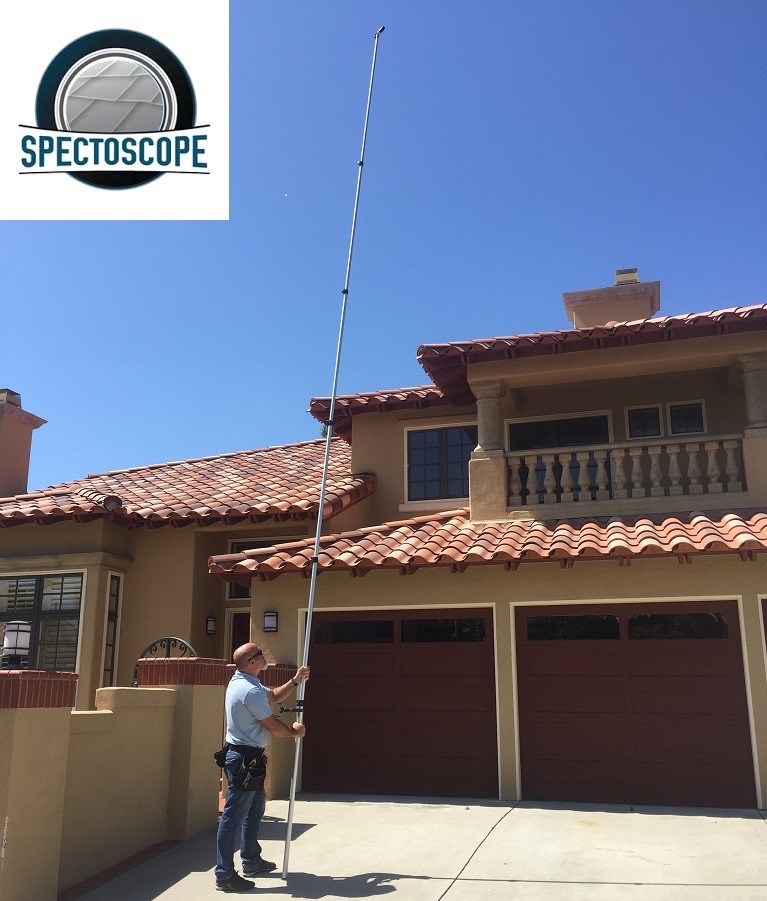 Home Inspectors with Eagle Eyes
Tile roof? No Problem! We provide a host of inspection types that are non-invasive and thorough.
When a roof is not walkable, we still make sure it is thoroughly inspected.
San Diego Home Inspections – Done RIght!
Our veteran-owned company is proud to deliver to clients a home inspection with the same meticulousness and attention to detail that no other home inspector in the San Diego area can provide. We know homes and we want to help you, our neighbors, in making the best and most informed decision possible. Our roots are in the San Diego area, where we live, raise families and coach youth sports. We would like a chance to help the people in our community, whether they are young families new to home ownership, people looking for a vacation home, or retirees.

Subscribe to TPIPS Email Newsletter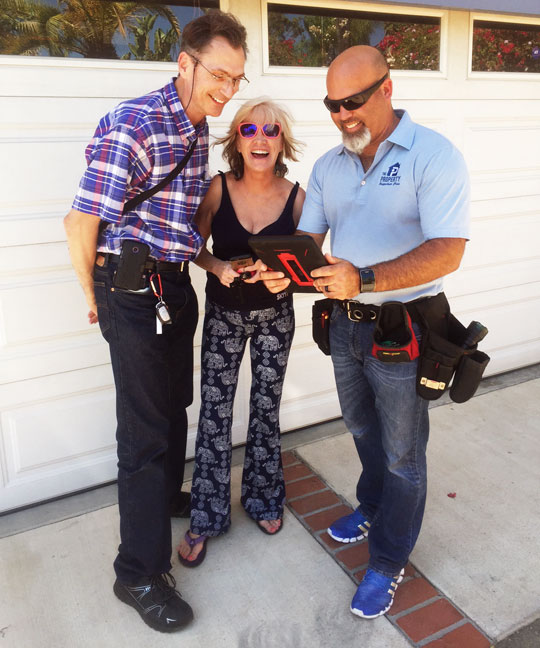 Over 1000 Families and Real Estate Agents each year trust The Property Inspection Pros to perform their Home Inspections!
"We recently used Jeff as our Home Inspector on a home we were buying from out of state. He gave us great information in his written report and even walked us through it all over the phone since we couldn't be on the property for the inspection. He was very knowledgeable and easy to understand as he explained it to us. I would highly recommend him."
Melanie S. 10/17/2017
"I've used Jeff Duncan twice now for home inspections over the last 4 years and was very impressed with his thoroughness, attention to detail and wealth of knowledge.
I highly recommend following him around for the inspection because he'll give you little tidbits of information about the home and how to maintain it that you might not know otherwise.
After the home inspection he sends you an online report with pictures and thorough notes. I got mine on the same day of the inspection. His web portal has a cool tool that let's you prioritize the work and create a summary to send back to the seller.
As an added bonus, he gives you a free 1 year membership to Hocoa which is a network of qualified contractors and wholesale building materials so you can find the help you need to make the repairs or for any updates you are planning to do.
I feel confident moving into my new home after Jeff's inspection and will continue to recommend him to all of my friends and family."
8/13/2017
He was able to fit us in the next day!
"Tom was great!  We needed a home inspection asap and my realtor gave him a call. He was able to fit us in the next day, and I was very pleased.  He checked everything you can possibly think of and went over his findings along with how it can be fixed. He sent over the reports the very next day, and my realtor and I were able to send in our repair request asap!  Thx Tom"
J. A. – July 2016
Thank you Jeff!
"Jeff was very thorough and friendly. He really took the time to explain the inspection and answer our questions as well as delivering a comprehensive report including pictures. I highly recommend him." 

P. F. – Aug 2016
Tom was the most detailed inspector I've worked with!
"He did a great job documenting everything with unbiased clear explanations that both the seller and buyer can use."
H. F. – July 2016
San Diego Home Inspectors
"Tom is awesome and very patient person!! He goes above and beyond to help educate/inform me of areas of concern. For example, he tested an outlet to make sure it was properly grounded which it was. Then he proceeded to take the outlet apart to ensure it was properly installed rather than a quick band aid fix by the seller. I'm a first time home buyer and definitely not a DYI type of person so for him to explain and show me is outstanding. Where can you find customer service like that. Note he is my second home inspector which I had performed as my final walk-through prior to close of escrow in order to make sure the seller had repaired everything that was promised. I know it sounds crazy to hire another one but I am not a certified nor licensed individual to just walk through the house and assume everything looks okay. Although I spent more money it was worth it, because we found out the seller neglected to fix two things as promised in our agreement. Of course I was upset because seller had ample time to repair everything. No worries because we were able to negotiate terms prior to our close of escrow. The only bad thing I can say is I should have hired The Property Inspection Pros for the initial home inspection because Tom (our inspector) went into so much more detail than my original home inspector. Also I loved the thermal imaging equipment. It put a lot of my anxieties about water leaks throughout the house to ease especially with the recent El Nino activities. Their home inspection reports were easy to read and very descriptive. Exactly what you need to negotiate with the seller. "
L.R – June 2016
760-525-6154
"Get Free Estimate"