You have probably heard enough times, but in case you forgot, April showers, do in fact, bring May flowers. And while the floral arrangements that bloom from last month's rainfall are gorgeous, something that is not so pretty is potential leaks in your roof from heavy precipitation. So along with the flowers, May also brings the opportune time to schedule your next roof inspection. Here at The Property Inspection Pros, we are proficient in providing both safe and efficient roof inspections, no matter its condition. 
Even if your roof is to the point where one of our certified home inspectors cannot even walk on it, we have our ways to still provide an inspection. How do we achieve this? This is thanks in part to our Spectoscope, a device that all our inspectors carry and utilize. A telescoping pole with a Wi-Fi camera attached to the top, the Spectoscope connects to an inspector's cell phone and is able to take quality photos of roof and roofing components. As a result, we are still able to gather information about your roof with ease and not put anyone in jeopardy of serious injury. This also allows us to keep projects in-house so other roofing groups are not needed to be brought in. The Spectoscope is an essential part of our work, so this device comes at no extra cost. 
Since using our Spectoscope, our team here at The Property Inspection Pros have been able to diagnose and discover an array of roofing issues that might have been missed. Some of those include:
Worn roofs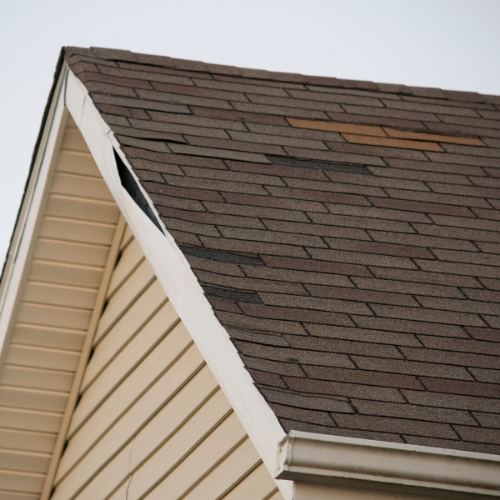 Cracked roof tiles
Slipped roof tiles
Missing roof tiles
Cracked Skylights
Cracked chimney bricks
Damaged facias and eaves
Rusted or missing flashings
Damaged or debris-filled gutters
Conditions where not visible from the ground or ladder
Missing or cracked sealant around roof penetrations that could lead to moisture intrusion
While it might be getting warm and April's shower have dissipated, that does not mean your roof is safe from future rainfall throughout the rest of the year. To make sure that your roof is structural sound 24/7 365, get in touch with our team here at The Property Inspection Pros via our contact page for the best roof inspections around.