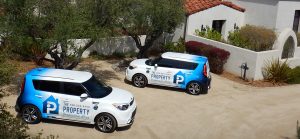 We here at The Property Inspection Pros realize how much your new home means. It is not just a house, and it is not just a financial investment – it's your home.
It's where you raise your family, make memories, enjoy the company of friends, and make your life. So having a home inspection by a truly local company is important.
We are not a Franchise here. We are your neighbors, and a "home grown" home inspection company. We know what the homes go through here. We know the area, contractors, agents, and others. We also know the issues that happen with the homes here.
We see you in the store, on the street, and at the beach! We love what we do here, and we know that we are your best choice for home inspections in the greater San Diego area.
So hire a "local and organic" home inspection company to perform YOUR next home inspection.