Have you been looking to build your own home? Have you started the process of looking for a developer? If this is your situation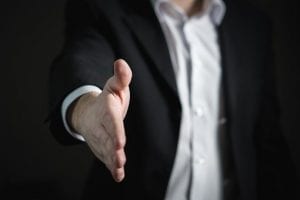 or are thinking about it in the future, then you may want to keep in mind ways to detect dishonesty in the developer.
Be aware that some companies will use high pressure sales tactics to try to make you buy fast. Sometimes a lower price is given when advertised, to try and lure you to the site, but when you get there they may tell you that all the low priced lots have gone. This is when you will be offered a much more expensive lot.
Another tactic of a high pressure sales person is to make you believe you will be missing out if you do not make a quick decision. This could prove to be a huge mistake if you let yourself be convinced you should buy, one that you may regret for a very long time.
Many who purchase a lot, do so with the promise of certain amenities etc. It could be that it takes a very long time for you to see these amenities, and in some instances you may never see them. This is when you will need to make sure it is all listed in the property report.
Don't allow yourself to be carried away by the promise of what an amazing investment the lot is. Very often, a dishonest sales person will give you all sorts of general facts and figures about the population growth in the area and real estate prices. These facts though, don't necessarily apply to the specific lot you are looking at. It might also be very hard to resell your lot, if the developer still has other lots available. It is unlikely that you would be selling with such a sales team as they have.
It is important to do your research and make sure the developer has a good reputation for honesty. Remember the importance of obtaining a property report and think about, not just what it says, but what its not saying.